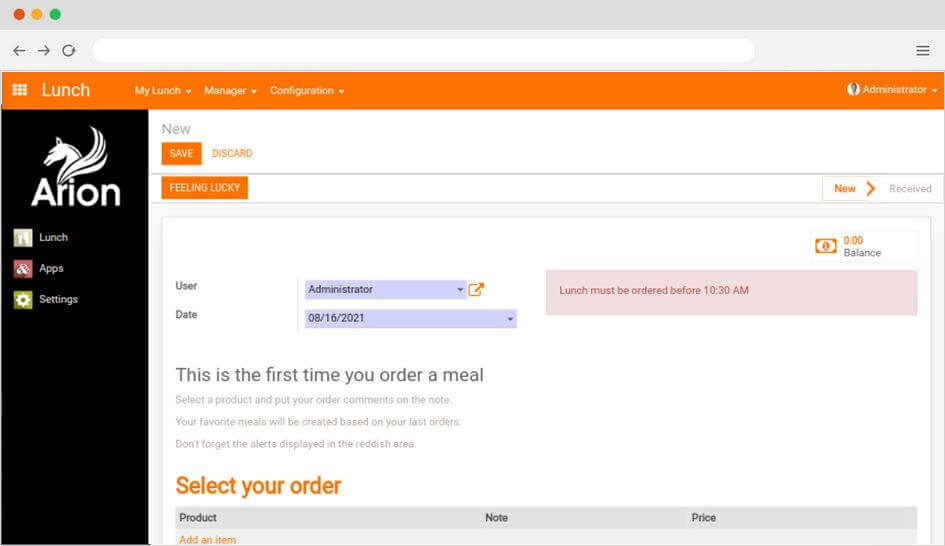 Lunch Management
Proper Administration within the company
Lunches management within the company needs proper administration especially when the number of employees or vendors is important. Arion lunch module helps to manage it more effectively.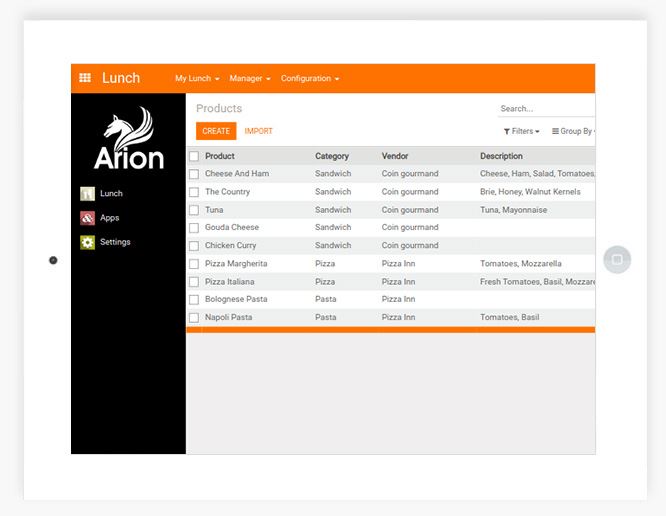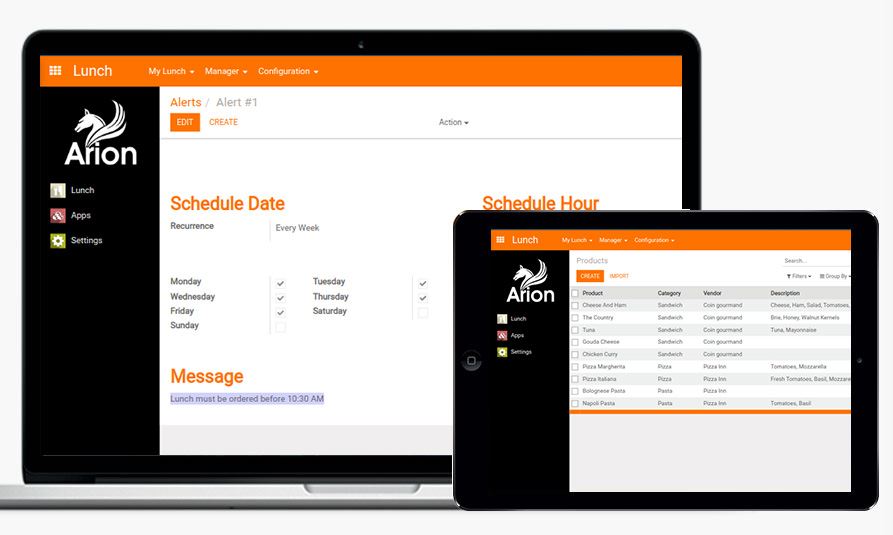 Lunch Order Module
Improved work efficiency and productivity of the employees
The "Lunch Order" module has been developed by Arion to make this lunch management easier while offering more usability and tools to the employees. This lunch module also saves employees time and money.
Vendor Management
Streamlined order management with effective lunch module
Along with the complete and vendor management, this lunch module provides the possibility to display warning notifications with a facility to have a quick order selection as per the employee's preferences.