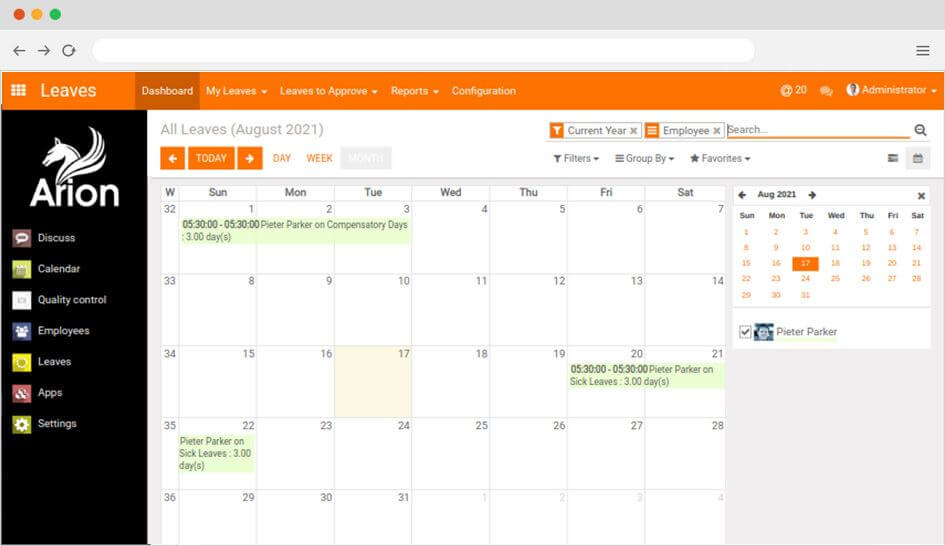 Manage All Details Regarding Leave
Automated Approach to Handle Leave Requests
Manage all leave types for your employees in accordance with the company's leave policies. Have access to complete leave details like employee name, employee department, reason for leave, type of leave, duration of leave, and additional leave description. Always stay updated with the latest leave schedule of your employees.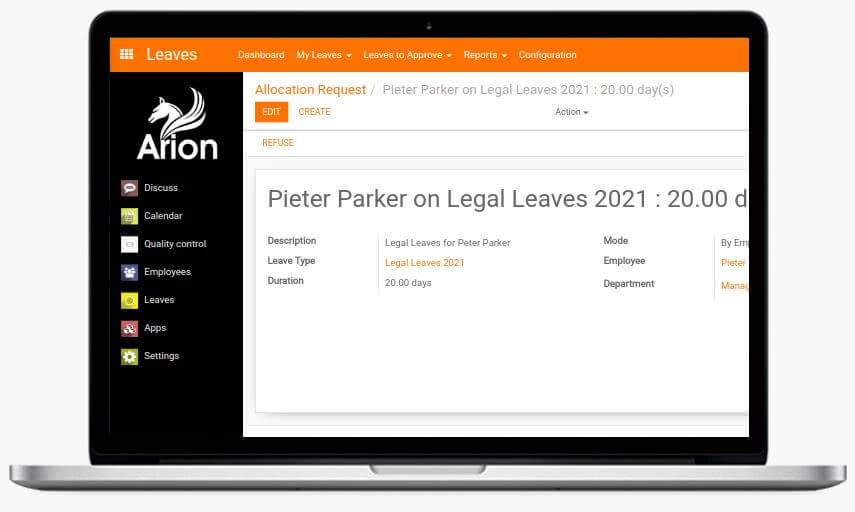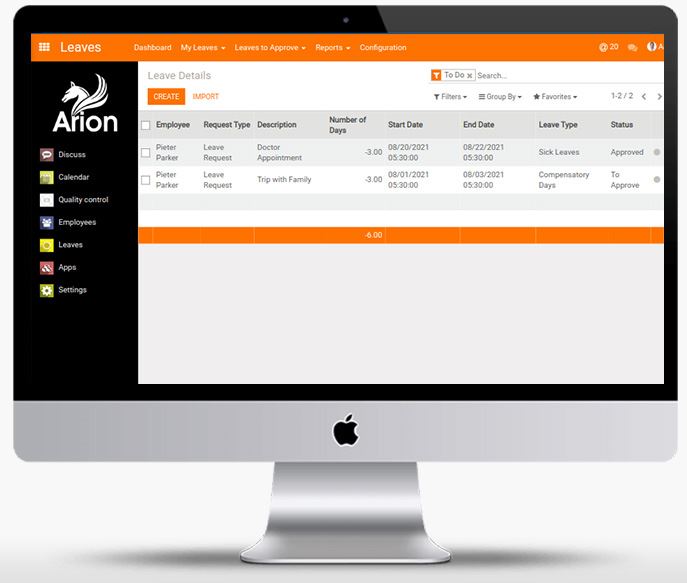 Centralized Leave Management
Quick Overview of Leaves by All Employees
Easy to read format offering succinct view of all leaves and their current status.
Get better visibility and control over leave requests of your workforce.
get started
Online Requests and Approvals
Respond to Leave Requests Quickly and Easily
Receive and review leave requests from your employees, and respond to the same either with an acceptance or a refusal.