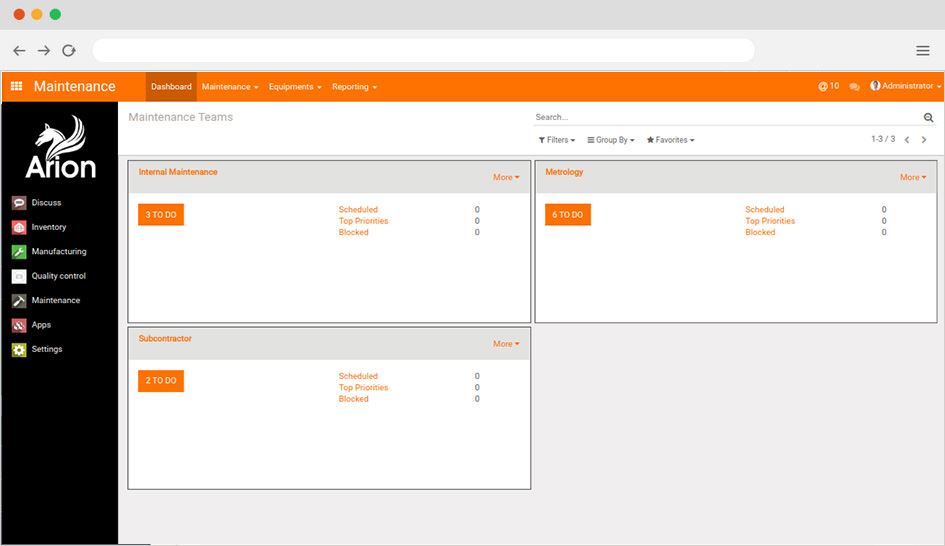 Automate Maintenance
Arion evaluates standard statistics to help you get preventive maintenance which includes, MTTR (mean time to repair), MTBF (mean time between failures) as even the expected time for the next failure. This helps you to automate maintenance and metrology.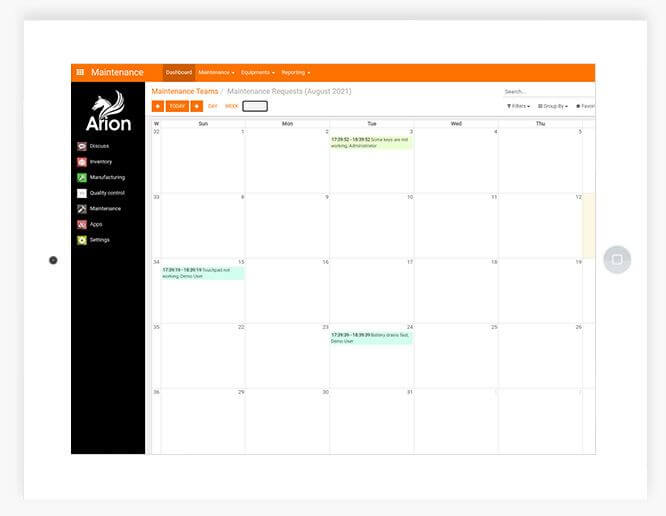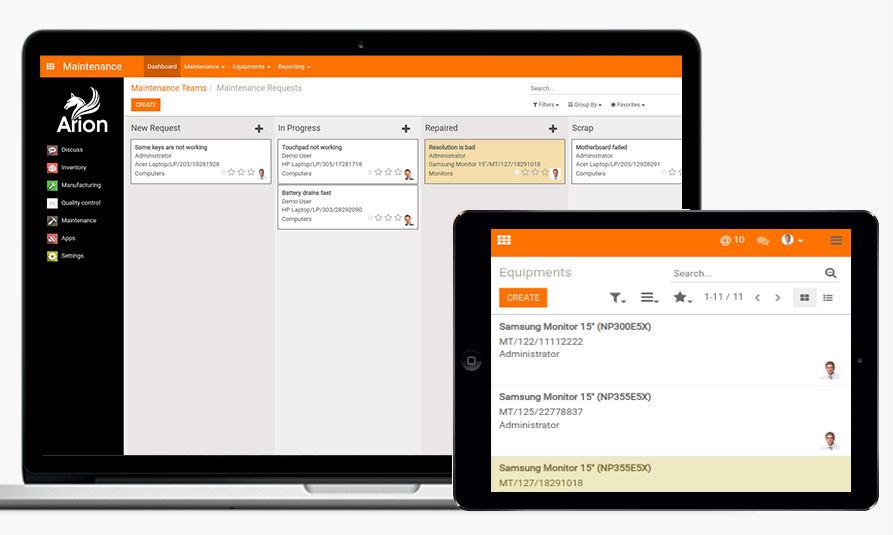 Manage Maintenance Requests
Now, it is easy to track all the progress of the maintenance requests with the great calendar and the kanban view. You can make use of a calendar to manage and plan activities. You can help your team to access the drag and drop interface for better management.