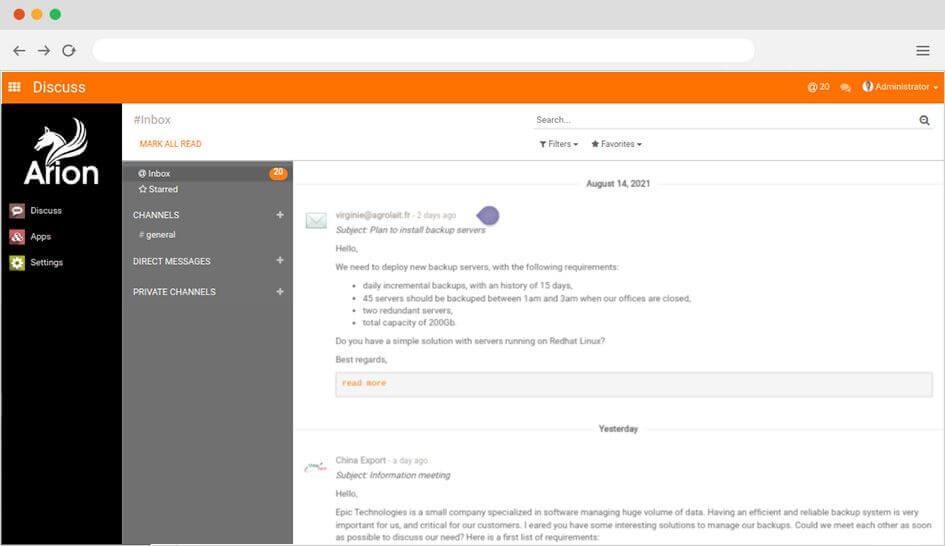 Engage in Conversation
A great communication tool to engage in conversation.
You can drive discussions between all levels of your business. You can have an overview of the topics and get new messages in the news feed of the module.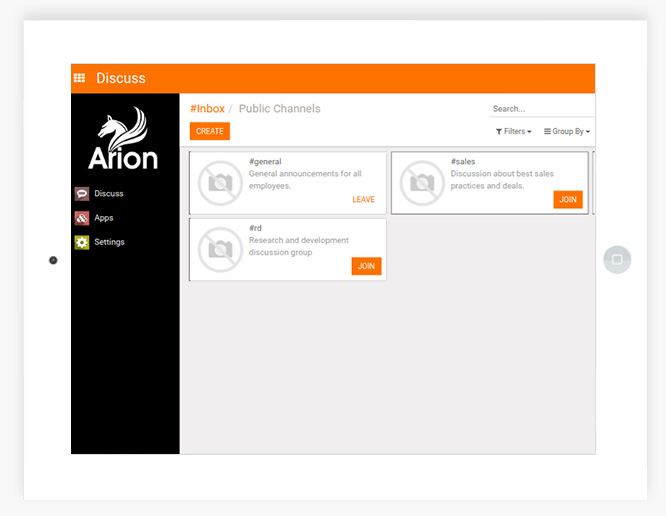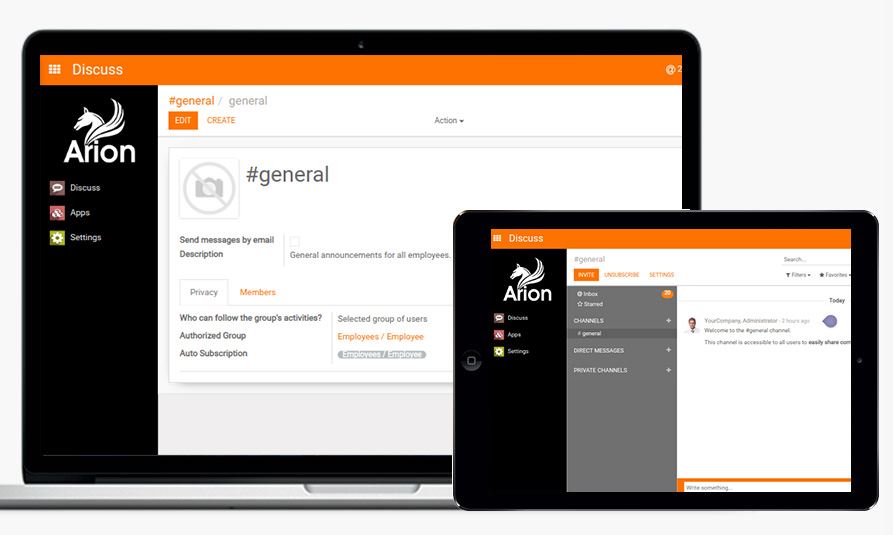 Live Chat
Enjoy live chat from anywhere and keep open conversations.
Turn your conversations into a pop-up window and enjoy chatting within Arion modules. With live chat, you do not need to wait for a response from the other user. You can communicate with people anytime, anywhere.
Send Notifications
Personalize notifications and make communication easier.
It is easy to organize your mailbox and personalize the way notifications are delivered while ensuring that you get important messages on time. You can specify who gets the messages and at what time.