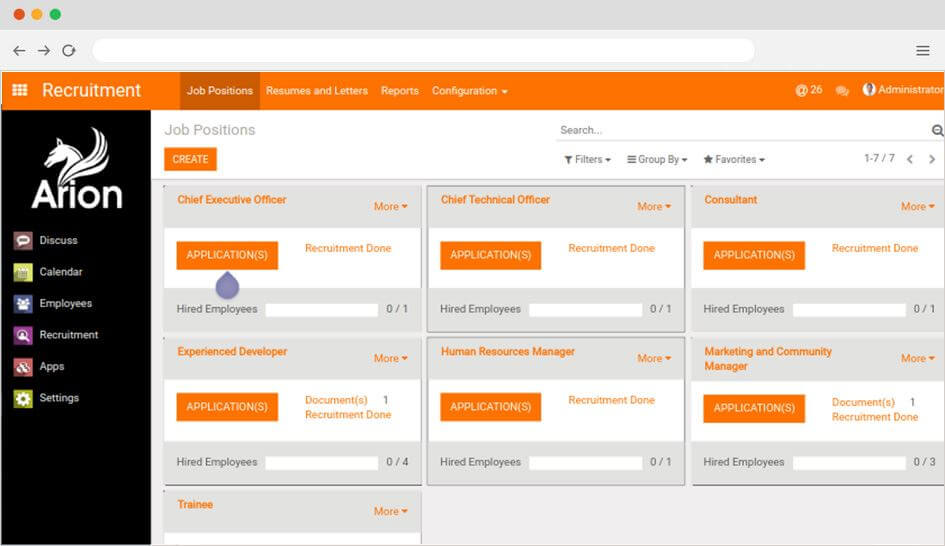 Professional Hiring
Organize job applications and vacancies
Arion helps you to set your job board, post job listings and track all the submitted applications. It is easy to follow each applicant and create a database of profiles and skills with organized documents. That means you do not need to outsource the recruitment process, you can easily handle everything professionally and simply.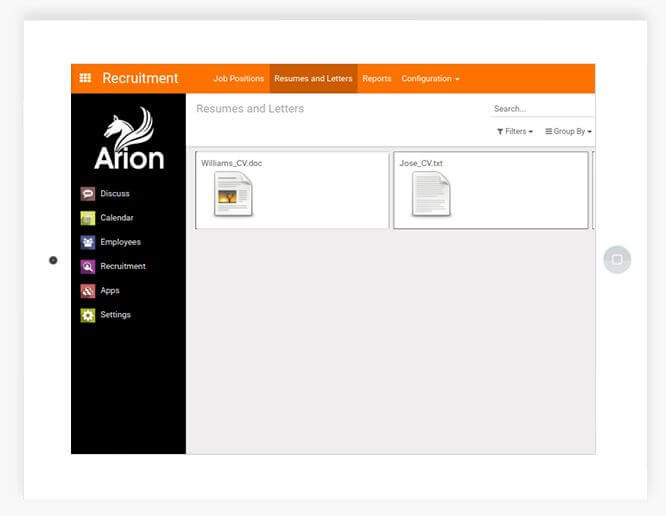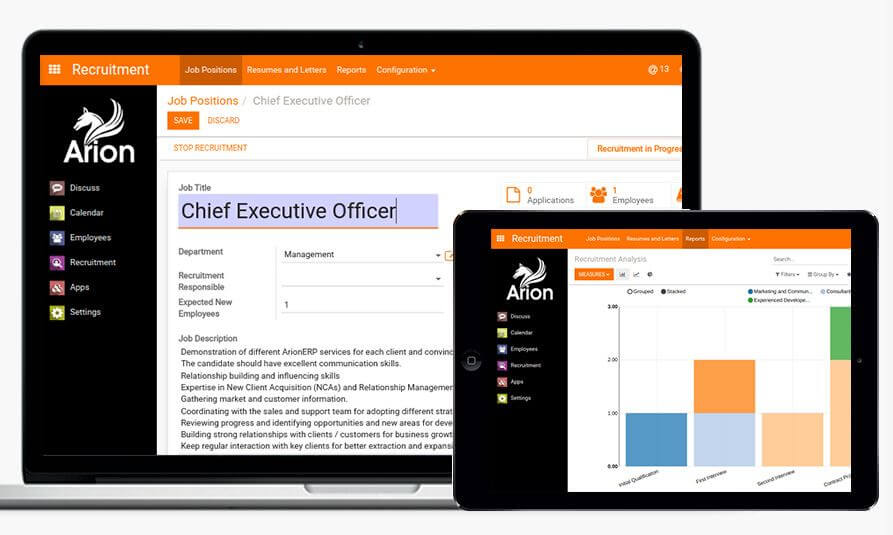 Track Job Offers
Check out which channel brings more engagement
An email address is assigned automatically to every job offer to route job applications. Whether applicants get connected to you using an online form or via email, you can get all the data in an organized manner and answer in just a click through personalized emails or templates.
Define your interviewers and stages with customized recruitment
You can customize your recruitment process which involves, pre-qualification, interview, managerial interview, salary negotiation, etc. get organized and accurate statistics for your recruitment process. These statistics can be used to compare the listing performance on external job boards.