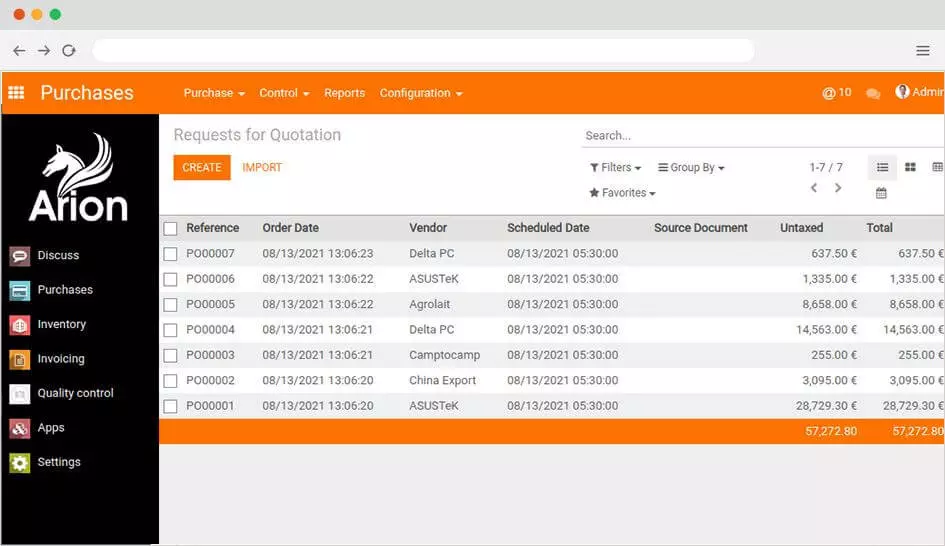 Predefined Procurement Workflows
Set up re-ordering rules to never run out of stock
Enhance your inventory management by reducing the time, effort, and resources spent in keeping track of sufficient stock levels. Define workflows to automatically send quotation requests to your vendors on the basis of stock levels in the inventory. The application allows you to state minimum stock level rules so that you can always keep your inventory replenished, and meet the consumer demands and expectations successfully.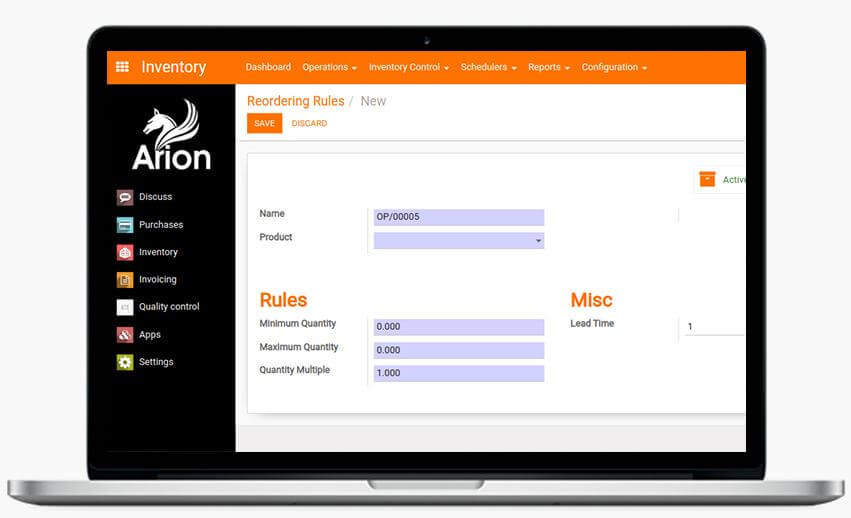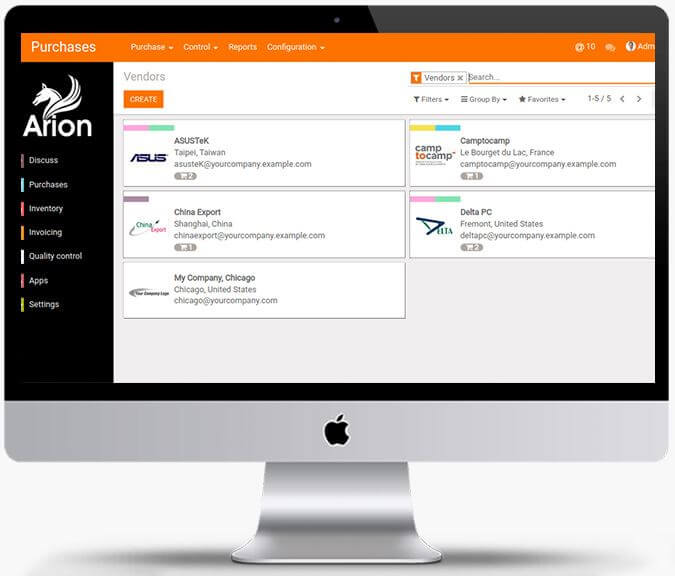 Easy Multi Vendor Management
One place to smoothly manage all vendors
Centralized Approach for Efficient Management of a Multi-Vendor Environment.
Easily maintain the business information and other necessary details for all the suppliers.
Have quick access to important vendor information for crucial decision-making.
get started
Measure Profitability through Purchase Analysis
Use Statistical Information to Evaluate Your Purchases
Compare and assess the profitability of your purchase contracts with different vendors through automated reports on their delivery performances, prices, discounts, etc.