Resource Management
Ensure employees' availability and project performance
Assign specific projects to the suitable team members with Arion. You can plan ahead for the upcoming projects while estimating deadlines as per similar projects more precisely. Apart from this, it is easy to compare forecasts with the help of timesheets that lead to enhanced profitability for your business.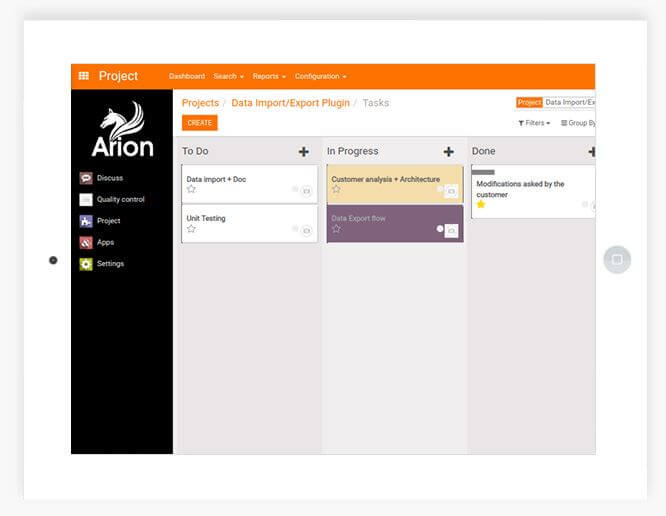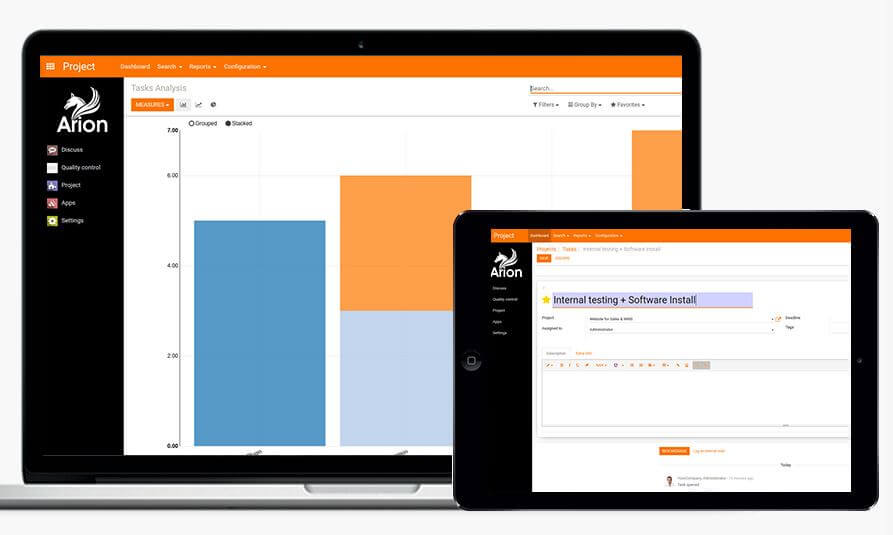 Team Collaboration
Get everything easy with flexible project management software
Simplify your project management process and enhance team collaboration Divide your project into small milestones and assign these tasks to your team members for improved collaboration. You can create personalized stages for your project that will be helpful to simplify your work strategy and will enhance the overall efficiency of the project.
Share Documents
Easy to discuss tasks and share documents among team members
Add notes, discuss tasks, and share documents easily with your team members. It is easy to stay connected with your team instead of scheduling endless follow-up meetings for a project update. You can be in constant communication with the team through a real-time pad and a live chat feature.